Carpet Cleaning
At Masters of Cleaning we understand the impact that a soiled or dirty carpet can have on your health and well-being apart from detracting from the look and feel of your home or business. Our carpet and rug cleaning service in Sydney is designed to help you get rid of stubborn dirt and grime.
Due to their fibrous nature carpets easily collect allergens, bacteria, dirt, dust mites and mould. These contaminants are not always visible so they tend to build up, affect air quality and as a result have a strong impact on human health.
You can compare your carpet to a sort of air filter, which if not clean can very quickly start to impact on the quality of the air you breathe. Once in the air these allergens can lead to irritations in the eyes, nose and skin and eventually result in respiratory problems. Using a household cleaner to remove dirt and spills merely delays the process and is not enough to ensure healthy air quality. Regularly cleaned and maintained carpets have many physiological benefits which assist in healthy living.
Rest assured at Masters of Cleaning, our well trained professional cleaners provide a thorough and deep clean of your carpets and rugs. We use commercial grade equipment that utilises advanced technology in steam sanitisation and cleaning. Additionally, we're also known for quality sanitize and disinfect services in Sydney, ensuring that your carpet or rug not only looks great but smells and feels great!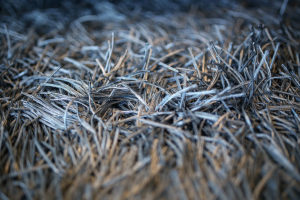 Cleaning method
For a deeper and longer lasting clean
Pre-cleaning agent – This is one of our important parts of Stains and spillages remove Sydney. Our pre-cleaning agents contain anti-bacterial and stain removal properties to lift stains, dirt, allergens, pollen, bacteria and mites off the fibres and base layer of the carpet or rug and raise them to the top. We apply our pre-cleaning agent thoroughly focusing on heavily soiled or stained areas allowing it to penetrate those fibres deep down to decrease and loosen contaminants. We are proud of our cleaning products as they not only work effectively on strong stains but are environmentally friendly and safe for pets, children and pregnant women.
High Pressure Steam Extraction – We utilise high powered steam extraction units with advanced technology to perform a deep clean of your carpet or rug. Our Steam cleaning or Hot Water Soil Extraction as known in the industry works by injecting hot steam under high pressure into the carpet forcing contaminants, dirt and soiling out of the fibres. Simultaneously a high powered suction system extracts this soiled material and steam from the carpets and sends it to a filtration tank in the truck mount, leaving no residue or pre cleaning agent on your newly cleaned carpet or rug. Our equipment is of a high commercial standard able to produce 1500psi of pressure and steam temperatures in excess of 100 degrees, although our experienced technicians ensure the appropriate levels are used in accordance with carpet and rug manufacturer specifications.
Odour treatment – Stain and odour cleaning is the final step. We use a light deodorising agent to the carpet leaving it smelling fresh and brand new.
Final Inspection – Our main priority is your satisfaction so we'll do a final run through of what has been achieved during the clean, address any additional concerns and provide some care tips for your newly cleaned carpet and rug to ensure it remains clean and maintained until the next service.
Carpet steam cleaning dries carpet more quickly. Professional steam cleaning comes with more powerful machines that spray more detergent and water on the carpet and cleans more efficiently.
To know more please visit- + 61 402 733 307.